Back To Our Services
Not many people pay attention to regular maintenance of the garage door springs
These are one of the most overlooked parts of the garage doors and seek your attention only when they start causing problems that can't be avoided in any way. You probably do not realize that no equipment on your garage door is to be considered insignificant since all the parts cumulatively aid the proper and smooth functioning of the doors. When garage door springs go out of order they hinder the raising and lowering of the doors. This is one reason for which the garage door springs should not be overseen.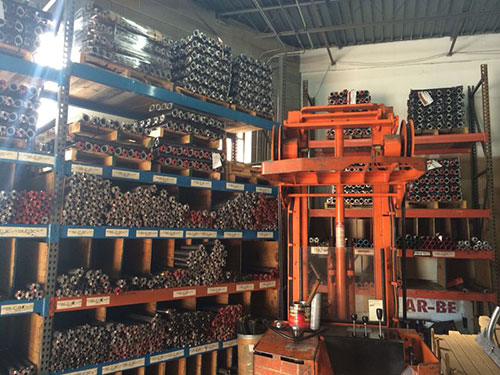 Whenever you find any inconvenience due to deranged garage door springs, you can call our company to restore your peace of mind. We at Garage Door Springs Evergreen Park understand that any disruption in the function of garage doors can cause much worriment. Garages are not only responsible for safety of your parked vehicle but also ensure security of your family and residence. There is no way you want the garage door out of order for too long. Under such circumstances, our company should be your first choice because catering our customer's concerns is our business. Our expert team of technicians will reach your doorstep as soon you place a call at our customer service number.
Evergreen Park is a village in Illinois with the population around 25000. In this area, we are the only best garage door solution available since we value each and every customer and respond to their calls promptly. We have developed a special relationship with our customers by letting them depend on us whenever they need us. Our company feels honor in servicing the garage door problems faced by people in this area.
Although door springs are not one of the most complex equipments on the doors but they can be very dangerous which is why you need qualified hands for their repair. Since springs are responsible for counterbalancing the weight of the door to ensure its smooth opening and closing, therefore you must want your repair service to be excellent. In case the springs need to be replaced, only a highly professional technician will know which spring to select because they vary in their stretching or rotating ability. Knowledge of door springs and garage door torsion spring replacement is important for safe repair and replacement, which is why you should contact Garage Door Springs Evergreen Park to get specialized service in this regard.
There are two different types of springs that are used on the doors including the extension door springs and the torsion springs. Our team of technicians is adept at repairing and installing all kinds of door springs including the galvanized torsion springs, oil tempered garage door springs and the torsion coil trampoline springs.
Our team of technicians offers you emergency help at any hour of the clock. Our company believes in providing quality services while charging you much reasonably. When we say, we value our customers we prove it as well. Our staff ensures a great experience with you with their skills, courtesy and exceptional customer care.
With Garage Doors Evergreen Park, you will get repair services that will take away your worries of needing a repair any time sooner.
Back To Our Services